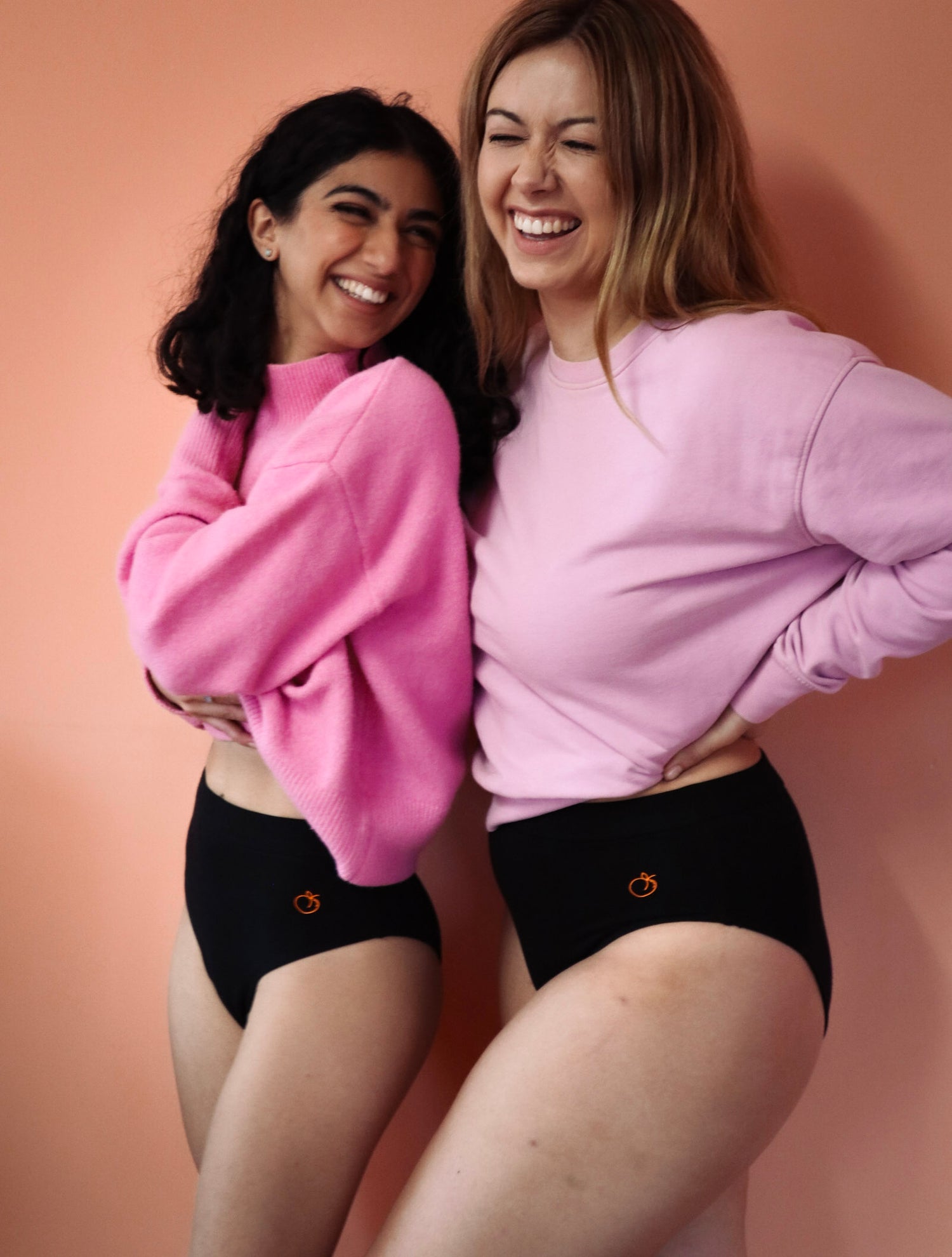 Underwear that's friendly on your peach and the planet
Our briefs are designed to protect and soothe sensitive bottoms. We use a special blend of tree pulp and minerals to create our pants, meaning they're super soft, sustainable, and help to heal and protect sensitive skin.
Spots, scars, fuzz, lumps and bumps on your bum are all perfectly normal, and we know some fabrics can be prone to setting these skin sensitivities off. Our breathable, wicking fabric, infused with Zinc Oxide is here to help soothe and prevent itchy bits!
Shop Undies
Peach perfect pants
Our briefs are designed to be kind to your skin and the planet. They're sustainably and ethically made, using fibres made from tree pulp and vegan dyes. Each pair is infused with the mineral Zinc Oxide. This is what make our briefs extra special - Zinc Oxide has protective and nurturing effects on the skin, combatting bacteria and odour.
Learn More